< View All

4D Nano Design
DRIVING INNOVATION
It all starts with the rubber.
Sumitomo understands just how close the relationship between materials and performance actually is.
In order to develop some of the world's most technologically advanced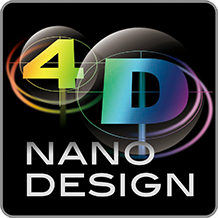 tires, we knew it all came down to the rubber used to manufacture them. When we couldn't find the right fit with existing formulations, we developed our own from scratch.
Using state-of-the-art machines to measure, in real time, the nano-scale changes of the molecular structure, we were successful at unlocking the performance potential of our rubber. Sumitomo's 4D Nano Design Technology expanded the functionality of our next-generation tires, improving fuel efficiency, lessening environmental impact and increasing wet weather and winter grip.
Sumitomo's 4D Nano Design Technology can be found in these groundbreaking products:

Commercial Tires
Passenger Tires