ST778+ SE
Long Haul Steer
The ST778+ SE is a SMARTWAY Verified long haul steer tire. Incorporating a collection of features, the ST778+ SE delivers superior miles to removal, excellent handling for safe operation and dependable retreadability of the Sumitomo casing.
6 YEAR Warranty
6 Years from Original Purchase Date*
2 Recap Casing Warranty*
TIRE CONSTRUCTION
Shoulder grooves work with the wide, flat tread radius to control irregular wear
Wide solid shoulders evenly dispense contact pressure for long, even wear
Micro sipes protect the interior ribs from punch wear
Stone ejectors in the base of the tread groove promote casing integrity
Four Steel Belt Package - resists punctures, increases vehicle stability and contributes to more retread cycles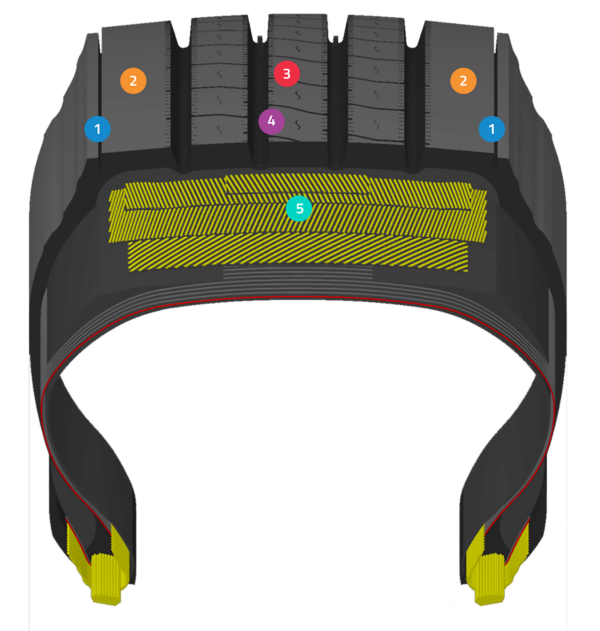 Tire Specifications
Select a tire size below to get started
Find a nearby Sumitomo Dealer
Found the perfect tires? Find your local Sumitomo dealer for great deals, installation, and more.
store finder