ST709 SE
Regional Steer/All-Position
The ST709 SE is a regional steer tire that's durable enough when there's serious work to be done, but versatile enough to display on-highway manners.
6 YEAR Warranty
6 Years from Original Purchase Date*
2 Recap Casing Warranty*
TIRE CONSTRUCTION
Chevron block center ribs with lateral sipes effectively cut water on wet roads for enhanced traction and safety.
Stone ejectors in the base of the tread groove to promote casing integrity.
20/32" Tread depth applied to a wide, flat casing for much longer life in high scrub applications.
Thick curbing ribs help shield the casing from sidewall damage.
Four Steel Belt Package - resists punctures, increases vehicle stability, and contributes to more retread cycles.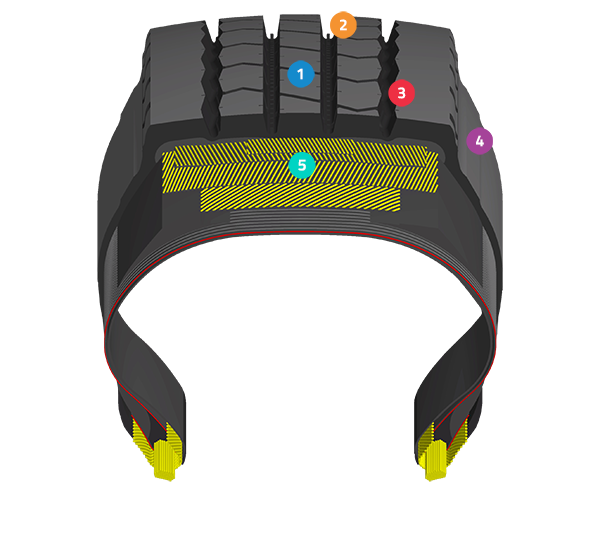 Find a nearby Sumitomo Dealer
Found the perfect tires? Find your local Sumitomo dealer for great deals, installation, and more.
store finder